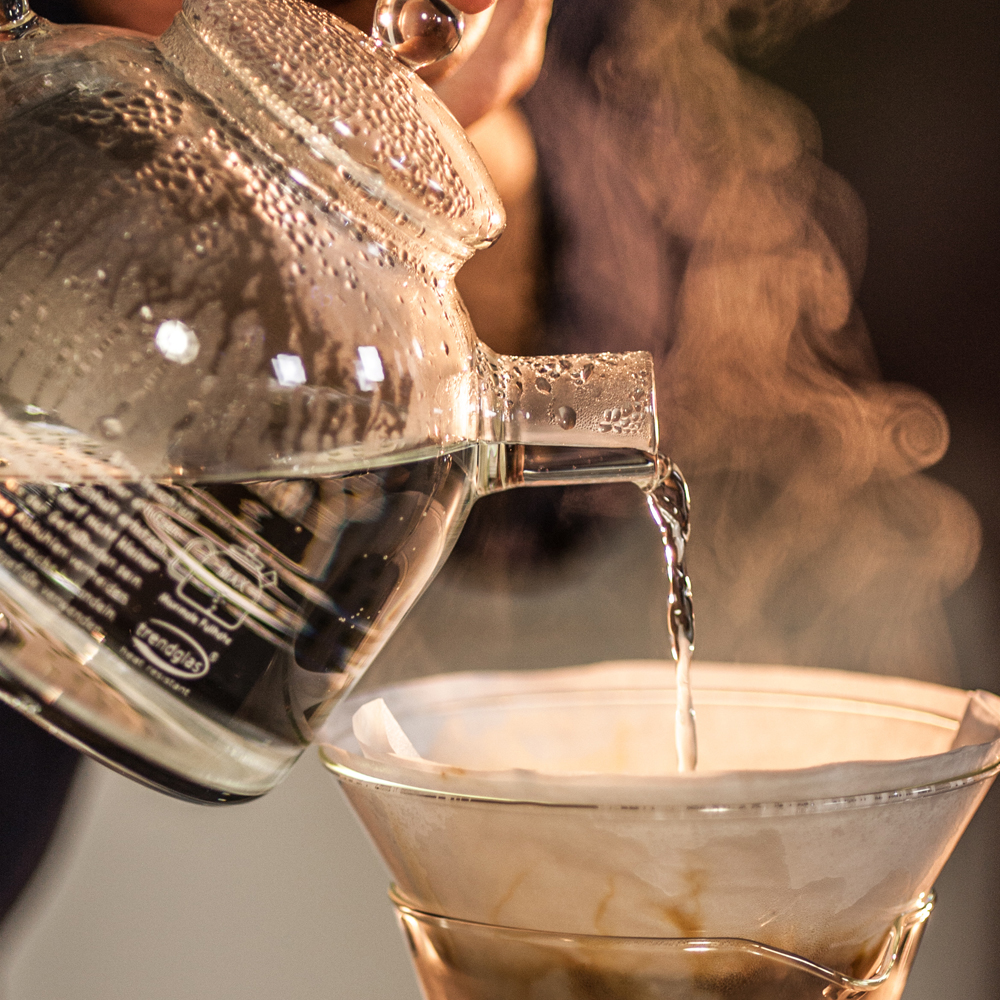 An excellent glass base "Made in Germany", certified quality, continuous improvement of the technicaltechnological possibilities and our long-standing experience with heat-resistant glass guarantee high quality processed products.
We work only with raw materials of outstanding quality and with reliable partners. The Borosilicate glass 3.3. coming exclusively from Germany and the EU, guarantees that all our products comply with the applicable EU standards and regulations. Our glass contains no heavy metals or other toxic substances and with its smooth and pore-free surface is particularly suitable for people with allergies. Trendglas Jena GmbH is the first and so far the only business to be certified by the European Centre for Allergy Research Foundation.
In the certified manufacturing process several quality control measures have been put in place to ensure that our products meet the highest requirements from all aspects. The products are manufactured from machine-made bodies guaranteeing the best aesthetic and chemical, physical qualities. The very even wall thickness ensures outstanding thermodynamic qualities so that our glass products can be placed directly on heat sources.
Spouts and handles are affixed manually by our highly experienced glass blowers, adding a touch of individuality to all of our products.
The production of our articles is certified by INTERCERT according ISO 9001:2008.
Our glass products
are heat resistant (up to 450°C/842°F), suitable for use in microwave, microwave grill, dishwasher and stove
are suitable for healthy and safe food preparation
are easy to clean and hygienic in use through the pore-free surface
offer a variety of application possibilities: baking and cooking, preparing and serving, cooling and freezing (down to -35°C/-31°F)
show a high resistance to sudden temperature changes with a temperature difference of 140°C/284°F (three times as high as normal glass or lead crystal glass)
Our heat-resisrant articles can be applied for all conventional stove types: gas, electric, glass-ceramic. You can use our articles made of heat-resistant glass directly on stove tops or gas flames if the contents are exclusively aqueous liquids. With induction plate can be used.
are manufactured from clear borosilicate glass which is free of smell and flavor, does not discolor and shows high chemical and mechanical resistance
do not give off any substances and are therefore suitable for allergy sufferers
come in superior and functional product design for an optimal preparation of beverages and meals
are most suitable as an individual and creative gift idea